Award-Winning Author
Author. Photographer. World Traveler.
I grew up in Los Altos, CA. Ever since the age of 10, I knew that I wanted to be a writer, and since the age of 12 I also knew that I would be a traveler, when I read a complete encyclopedia set called Lands and Peoples. This has led me to visit 104 countries, with the bonus of learning 7 languages along the way and meet my husband, Joe, as a fellow Peace Corps volunteer in 1973.
We were volunteers for 5 years in Honduras, Kenya and the Seychelles. Upon finishing Peace Corps we took a 3 1/2 year trip that got us from the Seychelles, down the Nile for 1000 miles, 7 months crewing on a 55' trimaran in the Caribbean then overland from Venezuela to Tierra del Fuego and back.
We spent 5 months on an uninhabited island in the Galapagos, tagging turtles for the Darwin Research Station, and went to Antarctica for 3 ½ weeks with the Chilean navy. From 1981 to 2001 Joe worked for CARE and we lived in Sierra Leone, Indonesia, Honduras, Mexico, Niger, Mozambique, Sudan, Ethiopia and Mali. Between Niger and Mozambique in 1990 we took a seven-month trip to the South Pacific.
In 2001 we moved from the southern reaches of the Sahara Desert to the Caribbean Sea on St. John, USVI. My philosophy in life is "Any trip, Anywhere, Anytime!" I visit Africa at least once a year, and sometimes twice.
I began writing for children in 1981, when I sold my first manuscript to "Highlights for Children". Since that time I have written for magazines in Asia, America and Europe. I have also worked for various international organizations, doing the writing, photography and lay-out design for fund-raising materials.
With my books for kids I have a personal writing agenda, which is to get the good news out about Africa.
ONE NIGHT celebrates the Tuareg culture of Niger, ALL THE KING'S ANIMALS tells a little-known African conservation success story, and KONTE CHAMELEON, FINE, FINE, FINE! re-tells a folktale from West Africa about why the chameleon never hurries.
My first Young Adult novel, NO CONDITION IS PERMANENT, is the first time I have written something that questions an aspect of African life – female circumcision – while simultaneously celebrating rural African life. It's a book about cross-cultural friendships, harmful traditional practices and, discovering where to draw the line personally in what you can do to help a friend.
MY GREAT-GRANDMOTHER'S GOURD is set in Sudan and tells the story of modern technology replacing traditional ways, and ultimately the wisdom of combining the old and the new. It's based on a true event, and shares the universal theme of "Don't mess with my grandmother", and family loyalty.
JUBELA is set in Swaziland and is a survival story about rhino poaching. It also is based on a true story about a baby rhino that was adopted by an old matriarch rhino when his mother was killed by poachers. OUR SECRET, SIRI AANG, is set in Maasailand in Kenya and is about a culture facing change, rhino poaching and bush survival. It was released in October 2004.
In THE BEST BEEKEEPER OF LALIBELA, a young girl strives to produce the best honey in her Ethiopian town.
TROUBLE IN TIMBUKTU is a contemporary adventure story set in Timbuktu, Mali. Bella twins, Ahmed and Ayisha, set out to save ancient manuscripts being stolen by two foreigners. To do so, Ayisha must challenge tradition that guides a young Muslim girl's life.
HOPE IS HERE! is a nonfiction picture book about an amazing bird, Hope, the whimbrel. It's set in Inuvik in the Arctic Circle of Northwest Canada, South Hampton Island, St. Croix and Virginia. You'll love Hope and her real-life journeys.
TALES OF AN IKUT SWAMI is a collection of my experiences with women in the Developing World. Each country was a new adventure and a new challenge and being an Ikut Swami gave me the freedom to try whatever opportunities came my way. Some of the stories are based on people that I knew for more than a year, and others lasted weeks, months, and in one case, an afternoon. But each was recorded in a notebook or journal, which preserved details I definitely would have forgotten by now. One is a portion of an article I wrote for the early Ms. Magazine, but all the rest are recorded treasured memories. It would be great if these stories trigger a walk down Memory Lane for all that read the book, thinking about amazing women they have met. And it lets us know that someway, big or small, we can all make a difference.
THE ODYSSEY OF IZ is a YA novel that involves time travel, a talking chevron trade bead and a young Sudanese girl. Izdihar finds a beautiful bead on the desert sands one night after a giant haboob dust storm. Desperate to leave the village before her parents marry her off to an old man, she asks the bead to take her back through its life.
What follows is a trip that will take my readers through time and places, following the bead's life and all the things traded for it by a string of owners. Izdihar names the bead Bella, and an adventure begins that starts in Murano, Italy in the 1800s, more than two hundred years before. Together she and the rather cocky bead travel to Morocco, Senegal, Mali, Nigeria and back to Sudan.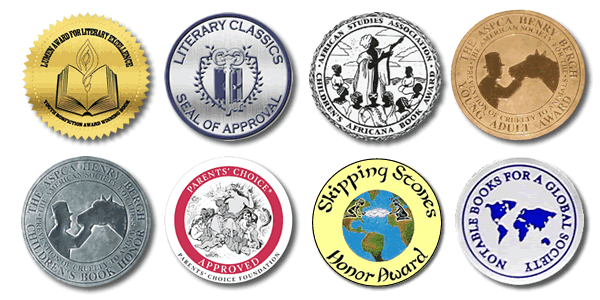 Visiting Author in 17 countries
Books available in all formats on